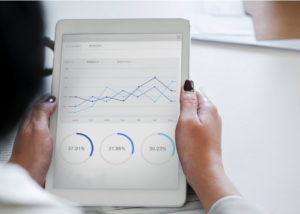 Scientists and staff at environmental agencies frequently require critical and current water or air data from other agencies or jurisdictions. Even if staff are able to access this external data, it can be burdensome to manage multiple accounts and navigate between online platforms in which data are stored. To address this challenge, the New Mexico Environment Department (NMED) is partnering with neighboring states and EPA to improve environmental management workflows among co-regulators through the shared use of a Federated Identity platform.
This work, spearheaded by NMED Chief Information Officer Mary Montoya, builds on the proof-of-concept established by the first phase of the E-Enterprise Federated Identity Management (EE-FIM) project to enhance and streamline data sharing, monitoring, and modeling for E-Enterprise partners. The EE-FIM platform was designed to give agency staff access to more data sources, more easily and securely, so that they can be more effective in protecting the environment. EE-FIM unites participating state, tribal, and EPA online systems into a "trust network" that users can log into just once to access information from multiple agencies and sources.
NMED will soon kick off this phase of work by reaching out to Colorado and Arizona to help them onboard the EE-FIM network and analyze the ways in which the project can improve the quality, accuracy, and completeness of their environmental data.
For more information, please contact Mary Montoya of New Mexico.