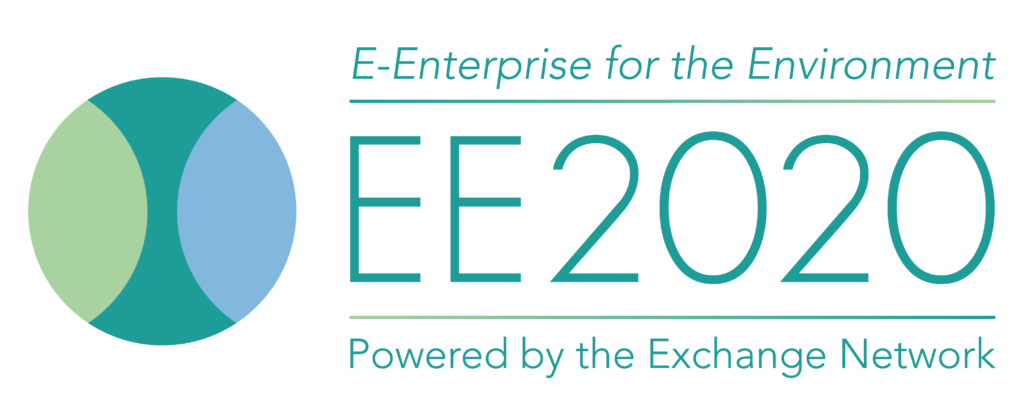 E-Enterprise and the Exchange Network are nearing the finish line on a successful and well-attended EE2020 webinar series. Launched in June, the series has featured monthly installments on a wide range of topics selected from the originally planned in-person meeting program.
The August webinar explored how agencies can tell more effective and engaging stories about their work to protect the environment. Using an online tool from Esri called ArcGIS StoryMaps, agencies can create visualizations that can effect change, inform stakeholders, and promote awareness. The webinar provided a basic software tutorial, offered tips on effective storytelling, and showcased a number of StoryMaps from EPA, states, and tribes. Attendees were also directed to many examples of StoryMaps in the E-Enterprise Community Inventory Platform and on the ArcGIS site.
In September, the series introduced the E-Enterprise Digital Strategy and its core principles for guiding collaborative modernization of the environmental protection enterprise. In particular, the webinar emphasized the fundamental importance of environmental data and demonstrated the value of building tools, processes, and workflows in an information-centric way.
The series also looked at how states and tribes are tapping into new sources of information by engaging public communities in environmental data collection. The October webinar took a closer look at examples of these State and Tribal Community Science Programs to promote best practices, discuss shared challenges, and identify new opportunities for regulators to partner on community engagement to expand scientific knowledge and understanding.
The November webinar featured a discussion with leaders from the technology industry and environmental agencies on Low-Code Software Platforms and the Future of Environmental Protection Systems. These increasingly powerful platforms allow individuals with very little programming knowledge to create robust software applications to meet a variety of business needs. That simplicity can give agencies new flexibility, but it can also create challenges and organizational chaos. The webinar panel discussed the promises and pitfalls of these software platforms and offered suggestions for how agencies can successfully take advantage of their benefits.
The series will wrap up on December 17 with a panel discussion on the use of drones and unmanned aerial vehicles in environmental protection. Speakers will highlight their agencies' innovative use of these technologies and share their perspectives on important policy, technology, and management considerations when running a drone program.
You can find registration information and complete recordings on the EE2020 website. While the webinar series concludes in December, E-Enterprise plans to continue offering opportunities in 2021 to learn and share information across the community. Stay tuned!
For more information, contact Kurt Rakouskas of ECOS.
December 17: Deploying Drones for Improved Environmental Results
---
Past Webinars
June: Chicago Array of Things
July: Machine Learning and Predictive Analytics