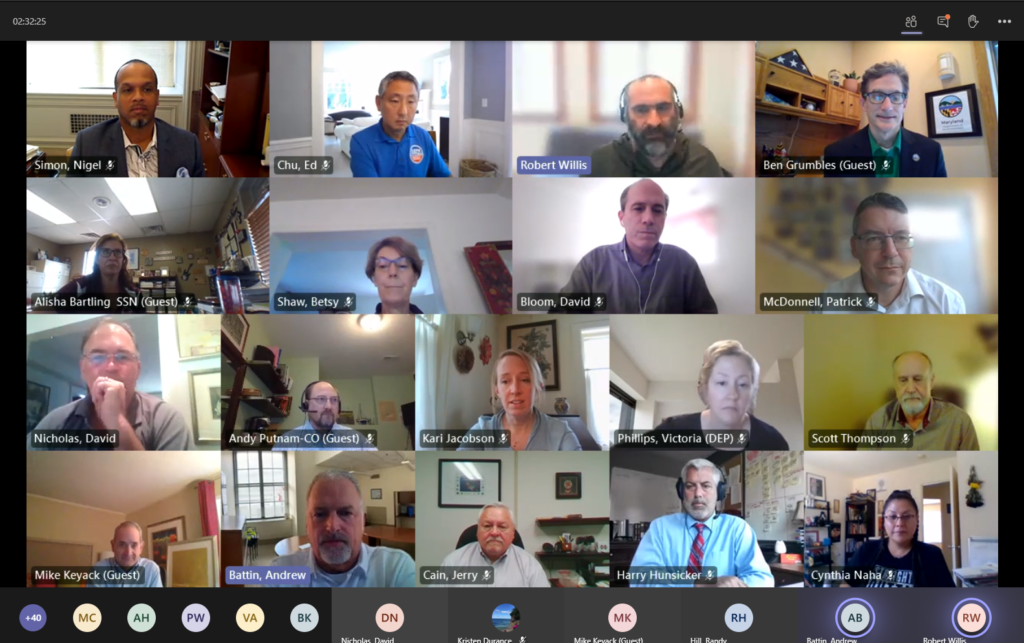 The E-Enterprise Leadership Council (EELC) held its semiannual, two-day meeting virtually in October, focusing in part on members' innovative efforts to address environmental protection challenges brought about by the COVID-19 pandemic.
Among the examples highlighted at the EELC meeting were innovative approaches of EPA, states, and tribes to ensure continued operations through activities such as sampling, remote inspections, and virtual public meetings. The Cherokee Nation and Mississippi Band of Choctaw Indians described their surface sampling for COVID-19 in various high-traffic facilities. Surface sampling helps ensure a safe working environment for tribal employees and visitors. Several states, along with a few EPA offices, highlighted their initiatives related to regulatory oversight and public engagement requirements. Arkansas, for example, implemented a new approach for off-site compliance monitoring by conducting Resource Conservation & Recovery Act desk audits using data mining to prioritize inspections and engage with facilities. This approach enhanced Arkansas' pre-inspection activities, targeting and identifying inspections where resources are most needed. Oklahoma's focus on user-friendly technology to hold virtual public meetings resulted in greater participation than during previous in-person meetings. At EPA, the Office of Chemical Safety and Pollution Prevention collaborated with states and tribes to ensure continued environmental program operation during COVID-19, which involved developing guidance for states and tribes to administer virtual certification exams for pesticide applicators and allowing limited emergency use exemptions for new disinfectants, especially by medical facilities.
EELC members will continue to exchange pandemic response ideas and best practices and consider what innovations might be adapted and applied post-COVID-19. Additionally, the EPA Office of Enforcement & Compliance Assurance plans to establish a National Targeting Center, a resource for innovative ideas for states, tribes, and local governments. For more information on any of these topics, please contact Dana Stefan of Ross Strategic.