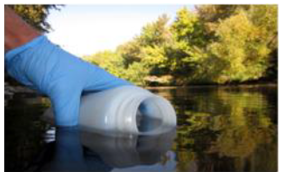 In November, EPA convened a virtual multi-stakeholder workshop geared toward improving data management practices for community and citizen science data. Ideas from the session also will inform a roadmap as well as an EPA strategic plan on community and citizen science data management.  
Attended by EPA, states, tribes, academia, and nongovernmental organizations, the workshop delved into case studies and technical aspects of managing community and citizen science data in environmental justice efforts, regulatory programs, and elsewhere, as well as benefits and limitations of further standardization. The major topic of discussion was improving the various lifecycle stages of community and citizen science data, including issues of data quality and appropriate data use, data quantity, data ownership and storage, and other related issues.   
Background materials for the workshop included interviews and technical case studies that document how regulators and organizations manage and use data generated by community and citizen science projects. Workshop participants reviewed discussion papers organized around data lifecycle stages: Information Planning and Collection; Information Sharing, Access, and Storage; Information Governance; and Information Use and Integration.  
The workshop was held in part to respond to an EPA Office of Inspector General report recommending "an assessment to identify the data management requirements for using citizen science data and an action plan for addressing those requirements, including those on sharing and using data, data format/standards, and data testing/validation." 
 EPA plans to brief senior leaders from EPA, states, and tribes regarding workshop outcomes and implications for managing environmental programs. Ideas from the workshop will be used in the preparation of two documents: a roadmap that defines common goals and activities across relevant organizations that will help guide data management infrastructure, and an EPA strategy that defines its roles and responsibilities in improving data management. The roadmap and EPA strategy, expected in draft form by the end of this year, will be shared with the E-Enterprise Leadership Council for further input.  
See the website for general information, and more news in the August 2021 and December 2020 E-Enterprise Bulletin and October 2020 E-Enterprise webinar, or contact Jay Benforado of EPA.