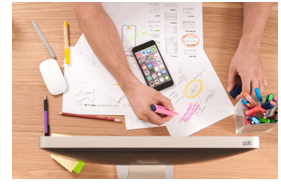 In late August, the Safe Drinking Water Information System (SDWIS) Modernization Executive Steering Committee (ESC) approved the SDWIS Modernization Project Plan for Design and Development. The SDWIS Modernization ESC is co-chaired by Benita Best-Wong, Deputy Assistant Administrator for the EPA Office of Water, and Vaughn Noga, EPA's Chief Information Officer. A Technical Review Team of EPA and state drinking water program and information management staff performed a thorough review of the plan from May through July and provided recommendations to the SDWIS Modernization Board, which were implemented by EPA prior to plan approval.     
In September, the EPA SDWIS Modernization Team and the technical contractor team initiated the design phase activities. The teams are preparing for stakeholder engagement beginning in late 2021, with several design activities in the subsequent six months. The four focus areas for the next six to nine months will be evaluating the system architecture, database and data model, decision management suite formerly called the business rules engine, and Application Programming Interfaces.    
Register here for the Monthly All Things SDWIS call hosted by the Association of State Drinking Water Administrators to stay up to date on SDWIS Modernization Project activities.   
For more information, contact Michael Plastino or Tina Chen of EPA and Victoria Phillips of Massachusetts.