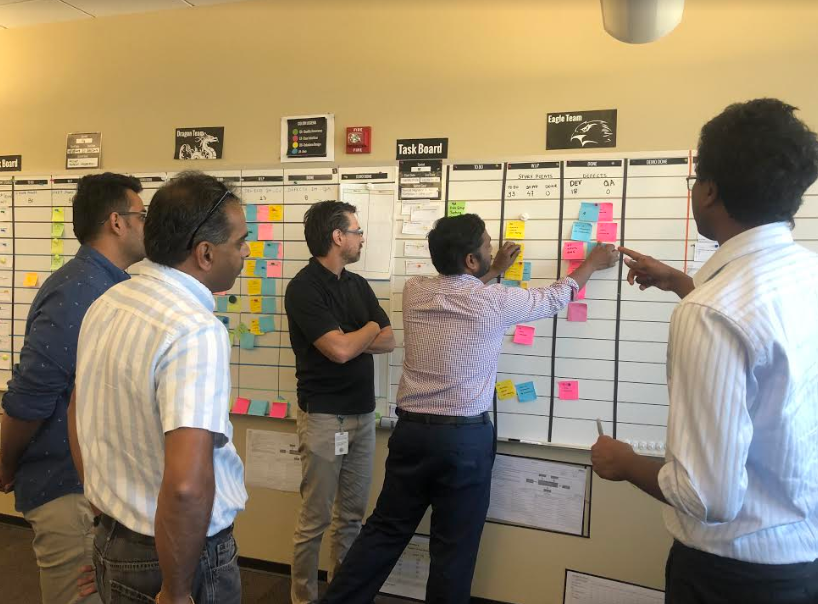 This fall, more than 100 participants joined an E-Enterprise webinar spotlighting Arizona Department of Environmental Quality (ADEQ) development and deployment of a simplified environmental permitting and compliance reporting approach. ADEQ is leveraging technology, lean, and the voice of the customer to build an e-Licensing web portal, called myDEQ, to assist Arizona's businesses in meeting their environmental responsibilities. This lean initiative has reduced permitting timelines by more than 95 percent and boosted compliance by 60 percent.  
 The discussion with ADEQ marks the third E-Enterprise webinar on permitting. A previous webinar featured the Massachusetts Department of Environmental Protection on a state electronic permitting system. Another webinar centered on various National Pollutant Discharge Elimination System permitting applications and workflows of the Nevada Division of Environmental Protection, EPA Office of Water, EPA Office of Enforcement and Compliance Assurance, and Rhode Island Department of Environmental Management. 
For more information about the ADEQ webinar content, please contact Gary A. Heller, Sudhakar Adda, or Khursheed Mallick of ADEQ. The webinar was recorded and is available online.  
If you have ideas for future webinars, please email Beth Graves of ECOS. States and tribes are also encouraged to share their stories about permitting successes on the E-Enterprise Community Inventory Platform.