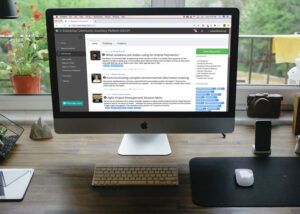 Is your agency using, or thinking of adopting, a system to accept online payments? If so, join this discussion thread via the E-Enterprise Community Inventory Platform (EECIP)!
Todd Hochman of the New Mexico Environment Department is asking other departments and agencies about hosting online payment solutions (e.g. Paypal) for environmental services. Todd is looking for lessons learned or strategies regarding how to implement a solution that complies with Performance Card Industry data standards. Online payment systems are one of the Enterprise Services that you can edit in your EECIP agency profile.
EECIP is an online community and inventory of efforts, tools, and services that state, tribal, and local agencies employees can use in their environmental program management.  First-time users of EECIP must register to gain access to the platform.
In future editions of the E-Enterprise Bulletin, we will feature popular EECIP discussions and other content. So log in and post what's on your mind today, and you could get your project or discussion topic featured!
For more information, please contact Owen McAleer of ECOS.