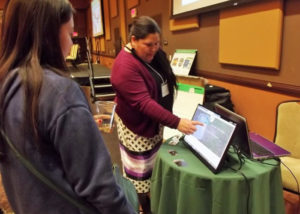 Undertaking a new approach to an old problem, the Exchange Network Tribal Governance Group and Institute for Tribal Environmental Professionals are collaborating with training and technical experts to develop a mentorship event for tribes working on environmental data management projects.
Specific topics are still being planned, but the event will boast multiple hands-on workshops of varying lengths, including multi-day trainings, which will focus on environmental data management and technology tools that tribal programs can implement.
Dates and location are still being confirmed, and more details will be available soon at the tribal Exchange Network website.
For more information, please contact Lydia Scheer of the Institute for Tribal Environmental Professionals.