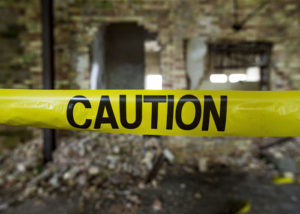 State, tribal, and EPA leadership have identified risk communication as a joint priority and an area where enhanced coordination would improve the way we share information about emerging environmental threats. Nancy Grantham, Principal Deputy Associate Administrator for EPA's Office of Public Affairs, discussed risk communication with the E-Enterprise Leadership Council (EELC) at its Spring Meeting in Phoenix, Arizona.
Grantham introduced the concept of working with E-Enterprise to outline best practices and key strategies for increased coordination. At the meeting, state, tribal, and EPA leaders expressed interest in working together to identify best practices. Through the collaborative E-Enterprise model, the partners are exploring the development of an enterprise-wide framework to ensure citizens receive information about environmental and human health risks in a timely and consistent manner across environmental agencies and governmental sectors.
In fact, EPA Administrator Andrew Wheeler has made risk communication one of his top priorities. The Administrator emphasizes the importance of EPA offices and regions speaking with one voice to clearly explain to the public the risks associated with particular situations or chemicals. He also highlights the opportunity to work closely with EPA regulatory partners to ensure EPA delivers consistent messaging to help the public answer the question: "What is the risk they face in their daily lives?"
To this end, Administrator Wheeler asked EPA's Office of Public Affairs to initiate an agency-wide workgroup to enhance risk communication efforts. Consisting of EPA offices and regions, this workgroup has been charged with developing and institutionalizing a thoughtful, cohesive approach to risk communication across the agency. As a first step, the risk communication workgroup conducted a survey to get a baseline understanding of current practices and how each EPA office and region approaches risk communication, staff training, and measuring whether its efforts are successful. Through the survey, EPA found that risk communication is an important part of everyday practices but that there are opportunities to improve the agency's internal processes to increase consistency in messaging. In response, EPA is working, with support from E-Enterprise, to enhance federal, state, tribal, and local coordination efforts on risk communication to provide the public with clear and consistent information. In addition, EPA plans to address training needs to effectively communicate risk with the public and to identify additional resources to build out the agency's risk communication capabilities.