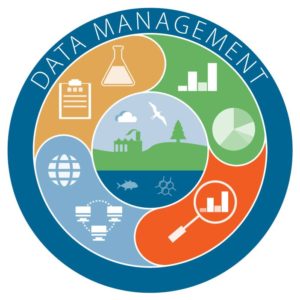 Environmental data is the cornerstone of sound decision-making and stewardship in the 21st century. Yet as the volume of environmental data rises, many organizations are struggling with how to manage data successfully. As a result, poorly managed data often become a burden rather than an asset. Early attention to sound data management practices can benefit activities or projects that involve the collection of environmental data.
Recently, the Interstate Technology & Regulatory Council (ITRC), the research arm of ECOS, announced the selection of an Environmental Data Management Best Practices Team. This team plans to develop a comprehensive set of Data Management Best Practice Guides, which will serve as a foundation for building environmental data analysis and visualization and will touch on the following:
Drafting and maintaining organizational Data Management Plans
Managing valid values
Field data collection: digital, pen-and-paper, and hybrid models
Data quality standards and review
Strategies for historical project data
Data governance concerns, including protection of private and confidential data
Data sharing and communication
The team plans to make available the Data Management Best Practices Guides as a series of fact sheets, coupled with online training modules to help implement the best practices. The team also intends to establish a community forum that will serve as a platform for sharing best practices as available technologies continue to evolve.
The work of the ITRC aligns with the E-Enterprise Digital Strategy in its call to build an information-centric environmental protection enterprise. The team plans to coordinate with the E-Enterprise partnership in order to enhance stakeholder outreach and collaboration. To that end, the team is actively seeking engagement with states, tribes, academia, citizen science groups, industry, and federal agencies for an 18-month effort that will begin in January 2021. Team member registration for participants and interested parties will open in December.
Visit the ITRC website for more information and to stay up to date on the team's progress. You can also view preliminary team conversations on the E-Enterprise Community Inventory Platform.