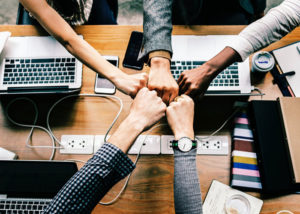 E-Enterprise partners are designing a Digital Strategy and Architecture Plan to help EPA, states, and tribes deploy transformative technologies to deliver more efficient services and enhance environmental protection. In response to a request from state agencies, the E-Enterprise Leadership Council charged partners with developing a strategy to leverage new technology for improving environmental services to the citizens we serve. Using environmental protection scenarios, states, tribes, and EPA will share IT and policy-related solutions for addressing emerging environmental conditions. The strategy will address topics such as data standards, shared hosting (i.e. cloud), joint governance, and solutions designed with the user in mind.  A roadmap will outline how partners can implement the strategy and help agencies make more coordinated investments in information technology that will enhance interoperability and provide new opportunities to share services and information.
Most recently, Andrew Putnam, Colorado Department of Public Health & Environment Environmental Information Manager and E-Enterprise & Exchange Network Management Board State Chair; Stephen Forrest, Montana Department of Environmental Quality CIO; and Vaughn Noga, EPA CIO and an EELC member, hosted a discussion on the strategy at the April ECOS Spring Meeting in Crystal City, Virginia. Jessica Snyder also presented the strategy to tribes at the 22nd Annual Tribal Leaders Summit in Dallas, Texas.
If you would like to participate in the effort, please contact Beth Graves of ECOS. Stay tuned for updates!