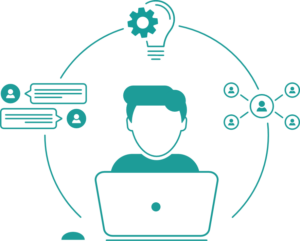 The COVID-19 pandemic has impacted communications and business processes nationwide. E-Enterprise partners are deploying a multitude of innovative responses to the crisis. Some best practices from states include converting a vehicle emission inspection station into a drive-through coronavirus testing location and developing a process to scan and conduct general permit registrations by phone.
In addition, several state and tribal governments have created COVID-19 online information sites, such as:
To encourage the sharing of information and best practices among environmental co-regulators, a discussion thread was established in the E-Enterprise Community Inventory Platform (EECIP) where partners can post ideas and innovations for containing the spread of COVID-19 and ensuring continuity of operations. Everyone is welcome to join the community in posting questions, valuable lessons learned, or responses on the active discussion thread.
EECIP is a secure online project inventory and discussion platform covering a broad range of environmental and information technology topics for staff of federal, state, local, and tribal environmental agencies. EECIP is easily accessible to all government agency personnel, and registration approval is automatic and instantaneous for users with government email addresses.